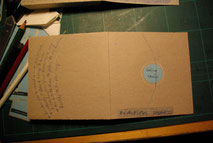 Liebe Menschen da Draussen!
Es wird eine neue Platte von taking names geben! Sie wird den Titel "beautiful sadness" tragen und am 04.01.2014 das Licht der Welt erblicken. An diesem Tag findet auch die dazugehörige Record-Release-Party statt. Und zwar bei mir at home in Berlin.
Mehr Details kommen in Kürze!
Dear folks,
I'm very glad to announce thate a new record of me is gonna be released. It'll be called "beautiful sadness" and it's gonna be released on 01/04/2014 .
For this occasion there'll be a record release party at my home.
There gonna be more details later on this site.